What is Safeguarding?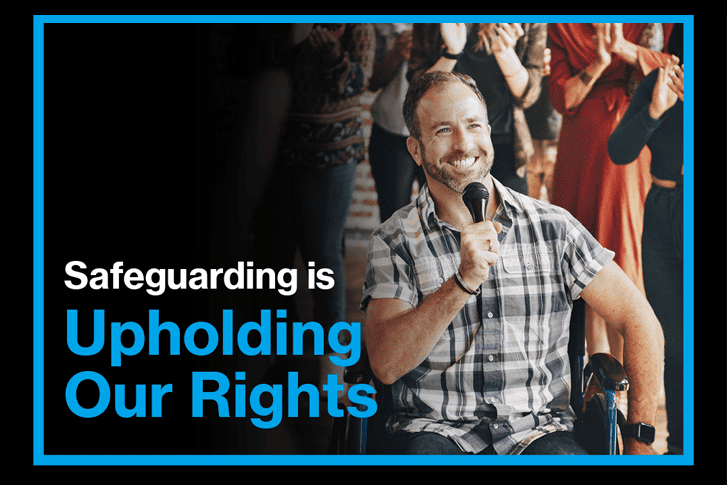 Safeguarding
Safeguarding is putting measures in place to uphold our rights, to support our health and wellbeing, to reduce our risk of harm – and to empower us to protect ourselves.
Safeguarding involves ourselves, our families, services and professionals all working together to prevent adult abuse, neglect or coercive control.
Safeguarding means empowerment – that if we face challenges with our capacity, ability or independence our voices are heard and choices included.
Safeguarding also plans ahead for if we need help from others, that there is clarity on our wishes – and that these will be respected.