Only Present Lodgement Slip – Covid19 Update
13 January, 2021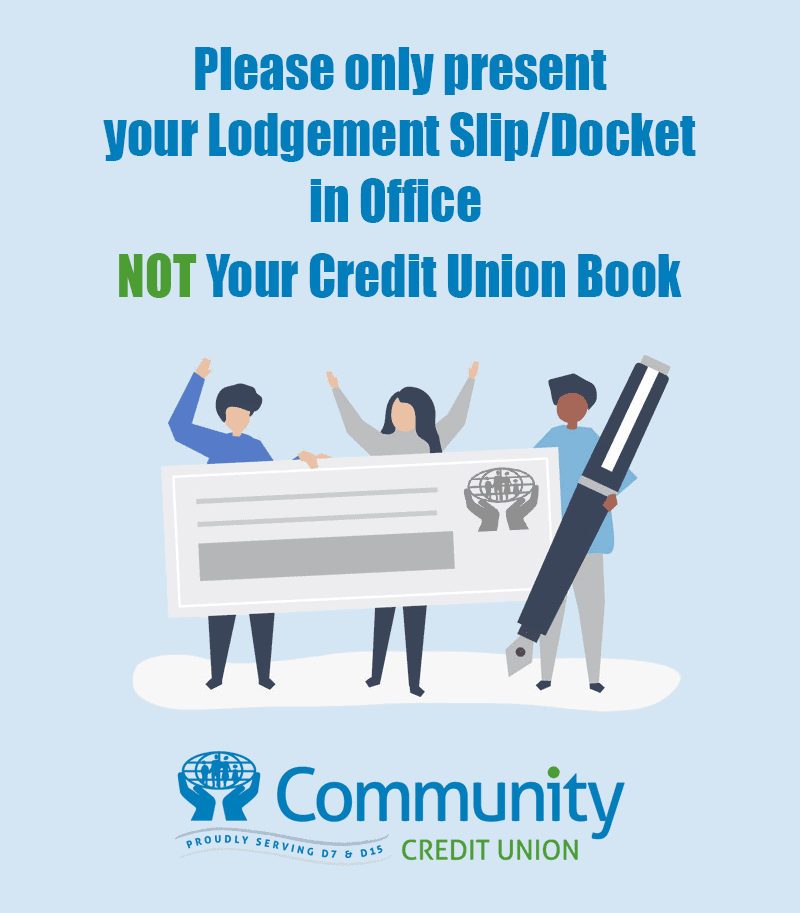 As we try to keep each other as safe as possible, we're asking that you ONLY present your lodgement slip/docket for payment and NOT your credit union book.
Remember, we have a number of online and over the phone services available that you can use from the comfort of your own home.
« Join Community Credit Union Online!